NBA trade deadline analysis 2015

The 2014-15 NBA season has many games left, and AccuScore has picks for every game on the schedule during this season. That amounts to hundreds of games in the NBA regular season. Also, AccuScore has picks, projections, expert analysis and previews for every game of the NBA Playoffs and NBA Finals…join now: Join Now!

The big winners of deadline day are, you guessed it, OKC Thunder and Miami Heat. But how much did the trades really affect all the teams in the league and their playoff chances? We simulated the rest of the regular season to find out.

Before the trades, Thunder was a slight underdog (47.8 percent) to make the playoffs. With the big splash they made, they are now a heavy favorite (70.1 percent) to do the same.

Heat saw a similar increase in their chances for a spot in the postseason. Two days ago we projected them to advance only 33.2 percent of the time. With the arrival of Goran Dragic, they increased their chances to 52.2 percent.




The big losers of yesterday were Celtics and Suns. Prior to the trades, their chances to make the playoffs were 39.6 percent and 39.1 percent, respectively. However, their stocks plummeted yesterday and they now sit at 25.9 percent and 22.2 percent.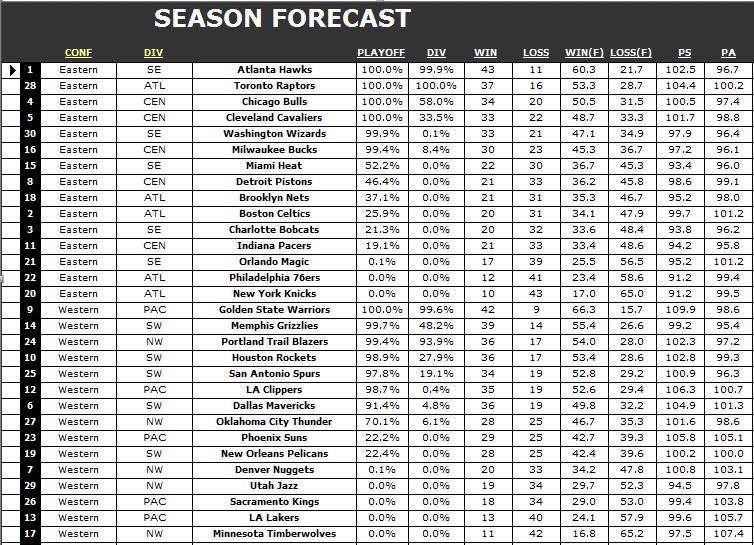 There is some speculation on which Arron Afflalo the Blazers are getting. Our simulations have the team right about where they were before the trade. This is obviously in large part due to the fact that the Blazers have all but locked their division title. We had them winning the Northwest division 97.5 percent of the time. That number fell to 93.9 percent following yesterday's news.

Remember, Membership includes access to every sport including the NFL, MLB World Series, NCAA March Madness and more...